The Area 2 Crossroads is the second main hub of LISA: THE JOYFUL. In order to proceed, Buddy must defeat the three Warlords in order to become the most powerful person in Olathe. As she kills more and more, the area will become strewn with corpses and Joy Mutants, the world declining along with Buddy's humanity.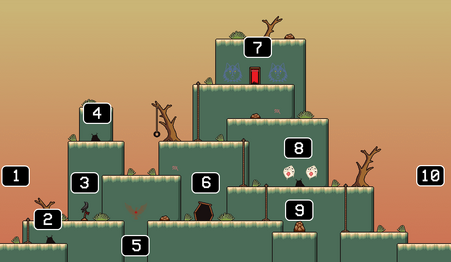 Map Layout
Save Crow
Meaning of Life
Story and Objectives
Edit
In order to finish the area, Buddy complete the following objectives:
Ad blocker interference detected!
Wikia is a free-to-use site that makes money from advertising. We have a modified experience for viewers using ad blockers

Wikia is not accessible if you've made further modifications. Remove the custom ad blocker rule(s) and the page will load as expected.